Volkswagen Up facelift revealed ahead of Geneva show debut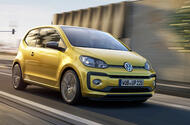 Updated version of Volkswagen's city car gets improved styling, more customisation options and a frugal new engine
The facelifted Volkswagen Up city car has been revealed prior to its public debut at the Geneva motor show in early March.
Among the changes made to the price-leading Volkswagen model is an updated exterior design, a wider range of colour schemes, revised interior trims, an extended range of customisation options, more contemporary smartphone connectivity options and a new 89bhp turbocharged 1.0-litre three-cylinder petrol engine.
The exterior design changes build on the look of the original five-year-old model, providing the 2016 Up with a more mature appearance that Wolfsburg officials hope will see it compete more successfully against the likes of the Fiat 500, Hyundai i10 and Smart ForFour.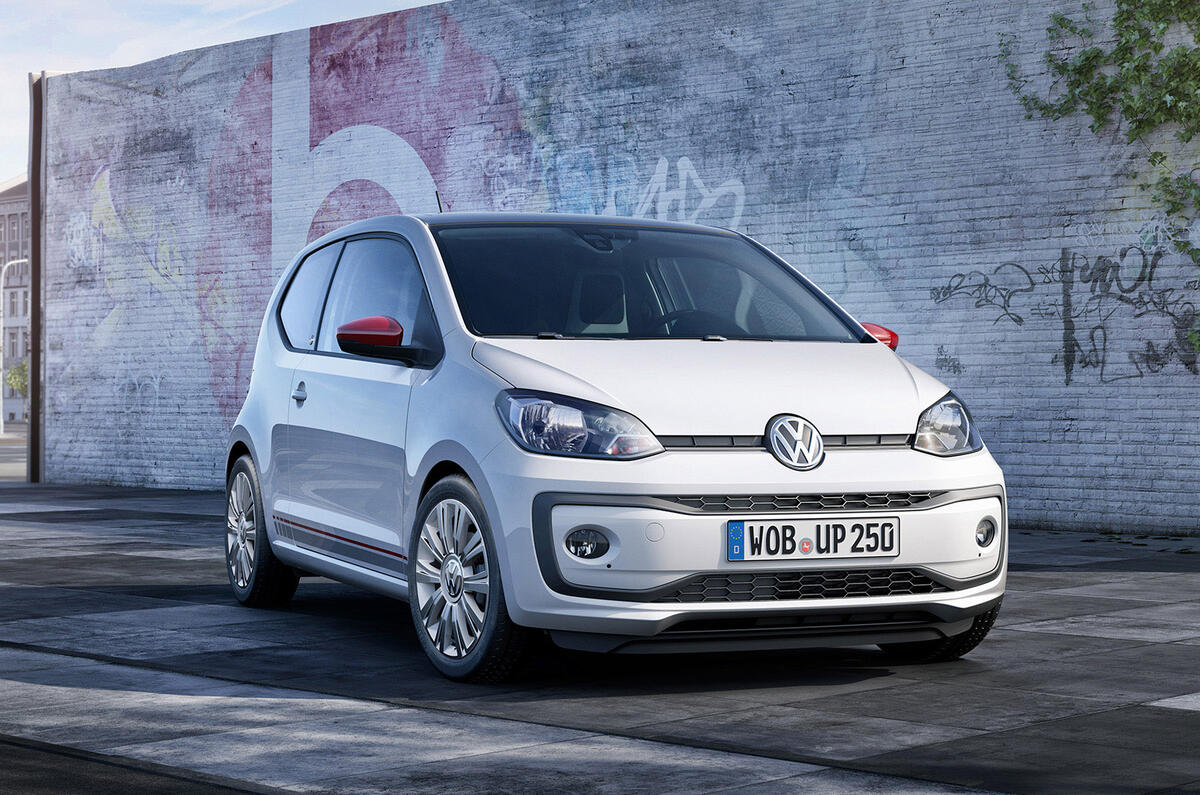 Central to the revamped look is the new front bumper with integrated cornering lights, larger air ducts and with optional fog lamps.
The facelifted Up also has new-look headlamps with LED daytime driving lights, larger wing mirrors with integrated indicator repeater lamps, new rear light lens graphics and a reprofiled rear bumper with a more defined lip underneath its near-to-vertical glass tailgate.
The Volkswagen city car continues to be offered in both three- and five-door body styles, but now comes in a total of seven different trim levels: take Up, move Up, eco Up, load Up, Cross Up and e-Up.
Complementing the updated exterior styling is a wider range of customising options, including 13 different body colours, nine exterior decals, three roof colours, 10 dashboard designs and a new ambient light option on upper-end models.
While the interior remains largely untouched, the Up now comes with the option of a multi-function steering wheel and Volkswagen's Pure Air Climatronic automatic air conditioning system for the first time.
Volkswagen has added the option of USB and Bluetooth smartphone connectivity, as well as on-board computer functions via a Volkswagen app. Buyers can also specify a 300 watt Beats Audio sound system as part of a new Up Beats equipment line that will be showcased on Volkswagen's T-Cross Breeze concept car, which is planned also planned to make its appearance at the Geneva motor show.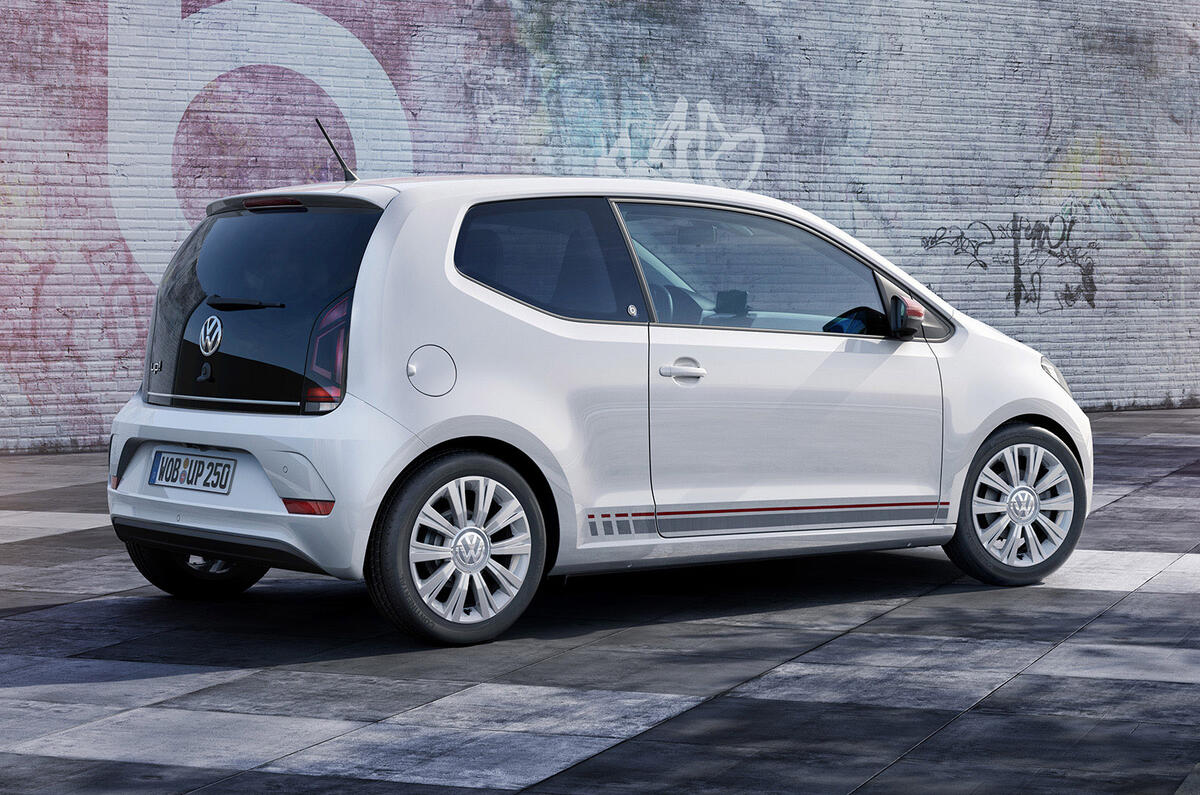 The facelifted Up is the second model, after the Golf BlueMotion TSI, to receive Volkswagen's new turbocharged 1.0-litre three-cylinder petrol engine. Set to complement the existing naturally-aspirated 1.0-litre three-cylinder unit available until now, it has been tuned to deliver 89bhp and 118lb ft of torque at 1500rpm.
Coupled with a manual gearbox, the new engine is claimed to propel the lightest three-door Up from 0-62mph in 10.0sec and a maximum speed of 115mph. That comprehensively eclipses the 13.2sec and 106mph of the best performing pre-facelift Up model, whose naturally aspirated 1.0-litre three cylinder engine kicked out 74bhp and 70lb ft at 3000rpm.
Together with the improved performance, the new engine also gives the facelifted Up a claimed combined fuel consumption of 64mpg and average CO2 emissions of 102g/km.
Read more Geneva motor show news
loading...