Seriously quick Q-cars from £2000 – used car buying guide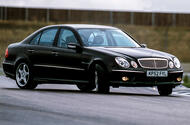 Mercedes-Benz E55 AMG
These cars may look unassuming, but they possess eye-opening potency and can be yours for surprisingly little cash
Sometimes you want a large executive car which can also be sports-car fast. These souped-up execs offer plenty of power for your pound.
1 – Mercedes-Benz E55 AMG (2003-2006)
AMG's tarted-up Mercs can be a bit brash in their bodywork, but the E55 AMG, based on the third-generation E-Class, is nicely understated. There's power, pace and poise, of course, but to look at its sedate four-door body (there's a five-door estate, too) you might not guess it.
A 469bhp 5.4-litre supercharged V8 propels this taxi-rank Merc from 0-62mph in just 4.7sec and on to 155mph, while AMG air springs mean you can chuck it into bends without fuss. It rides well, too, and can cruise across Europe flat out all day.
The interior and oily bits are pretty bombproof, but check carefully for rust. You can buy one now with 100,000 miles behind it for as little as £8000.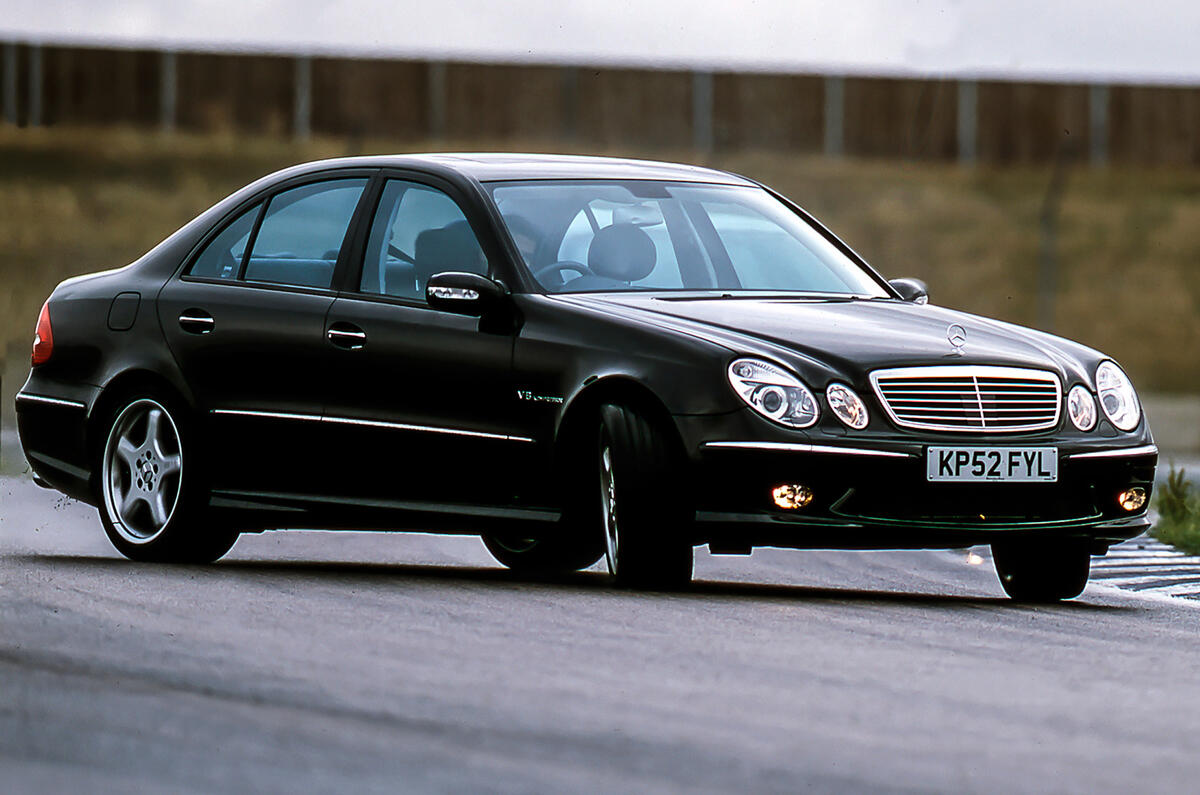 2 – Audi S8 (2006-2009)
The original S8 was devilishly handsome but discreet and gentlemanly. By this second iteration it had really let its hair down, with a 444bhp 5.2-litre V10 (derived from the unit in the Lamborghini Gallardo) providing the go. It is suitably rapid, with 0-62mph dispatched in 5.1sec and a limited top speed of 155mph.
Underneath, there's the usual four-wheel drive quattro gubbins and clever differentials, as well as active air suspension and even some massive optional carbon-ceramic brake discs. The cabin is spacious and delightfully comfortable, lavishly leathered and trimmed with carbonfibre. You've got all the kudos of that aluminium chassis, too.
Buy a good one now from just £18k.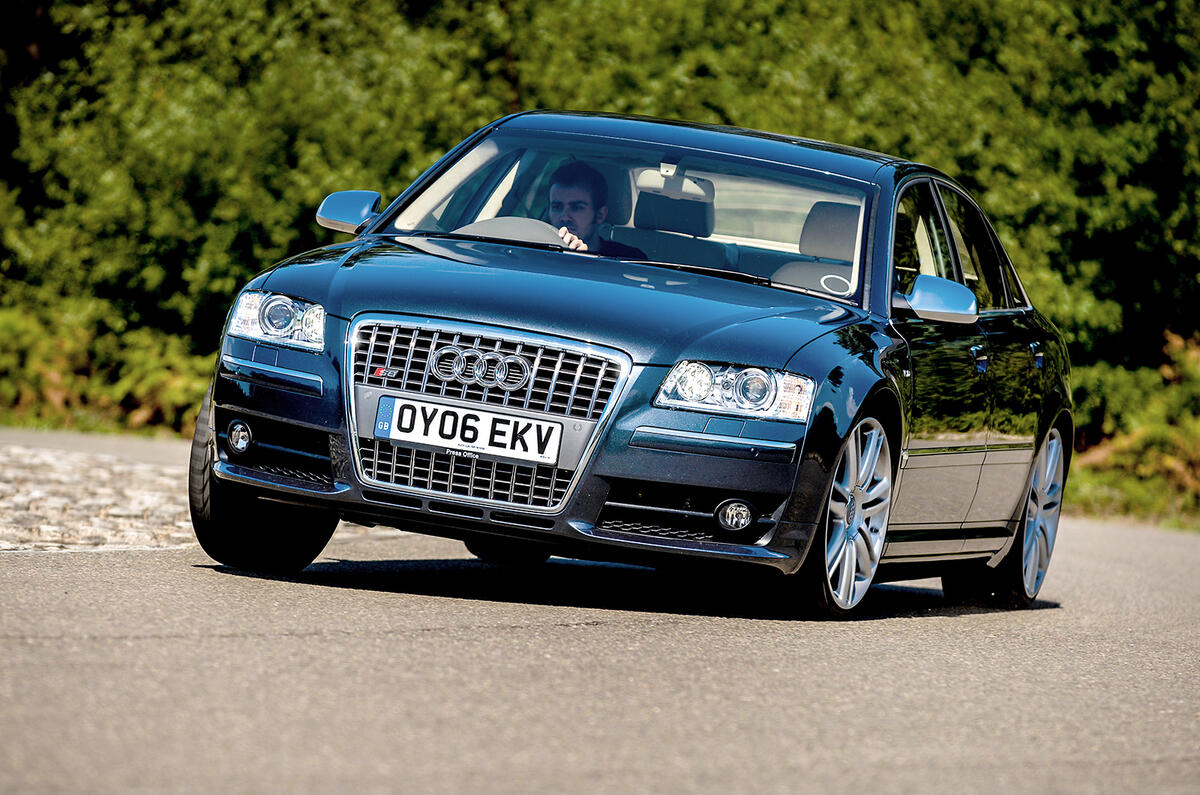 3 – Bentley Continental Flying Spur W12 (2005-2013)
With its imposing four-door body and opulent interior, you might not expect this massive Bentley to offer true Q-car performance, but mash your foot to 
the Wilton and this luxurious behemoth will waft from 0-62mph in 5.2sec and 
on to nearly 200mph.
Under the bonnet is a responsive 552bhp 6.0-litre W12 that drives all four wheels. It handles surprisingly well for something so large, and on active air suspension the ride is as cosseting as the leather that lines the cabin.
Look closely and you'll spot the Volkswagen bits, but none of that can detract from this tempting combination of speed and glamour, which can now be bought for as little as £30,000.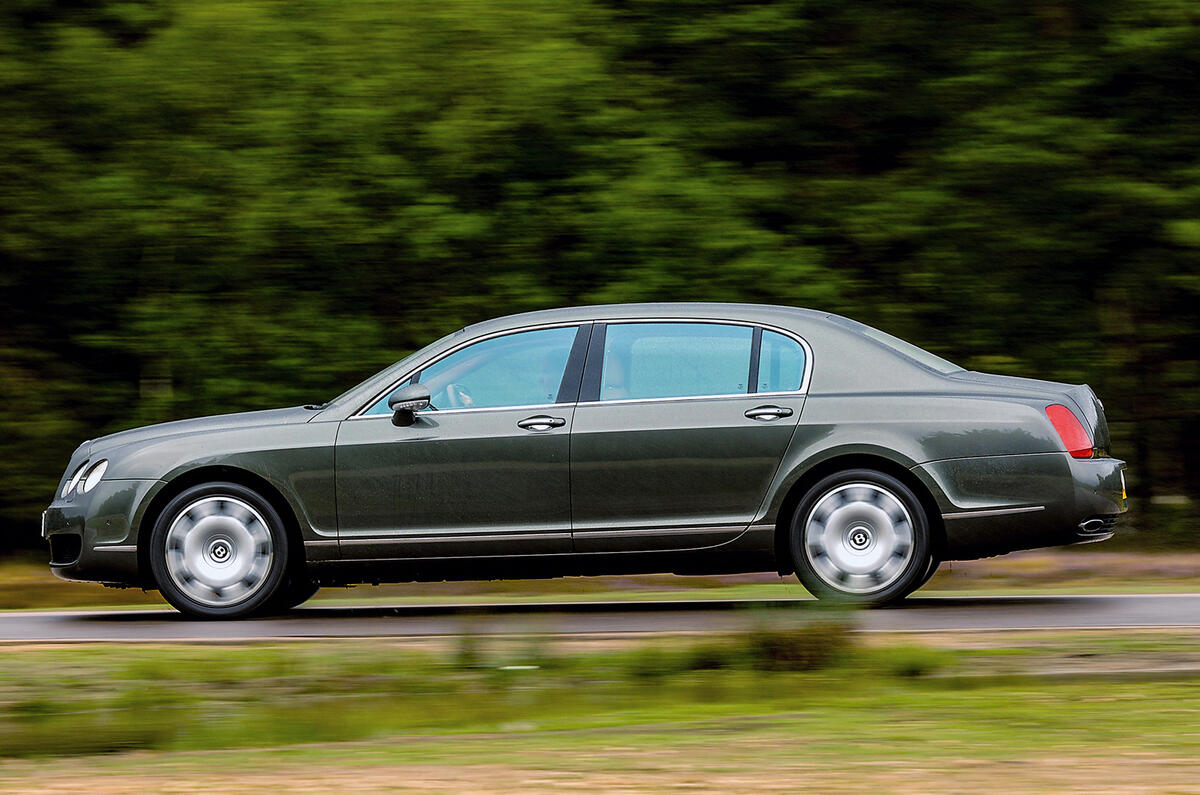 4 – Mitsubishi Galant VR4 (1996-2006)
The eighth-generation Galant was a handsome and beautifully made saloon or estate. Its range-topper was this VR4, a sporty number that still looked elegant despite gaining a deep air dam, arch-filling alloys and a fruity rear spoiler
It's powered by a lively 276bhp twin-turbo 2.5-litre V6 which, combined with either a five-speed manual or clever four-speed semi-auto 'box, could propel the car to 60mph in just over five seconds and on to more than 150mph.
Full-time four-wheel drive keeps the tyres in order, and it's still a remarkably pleasant thing to drive quickly. Hurry, though, as only 200 VR4s were officially imported and prices are on the up. For now, around £2000 buys a good one.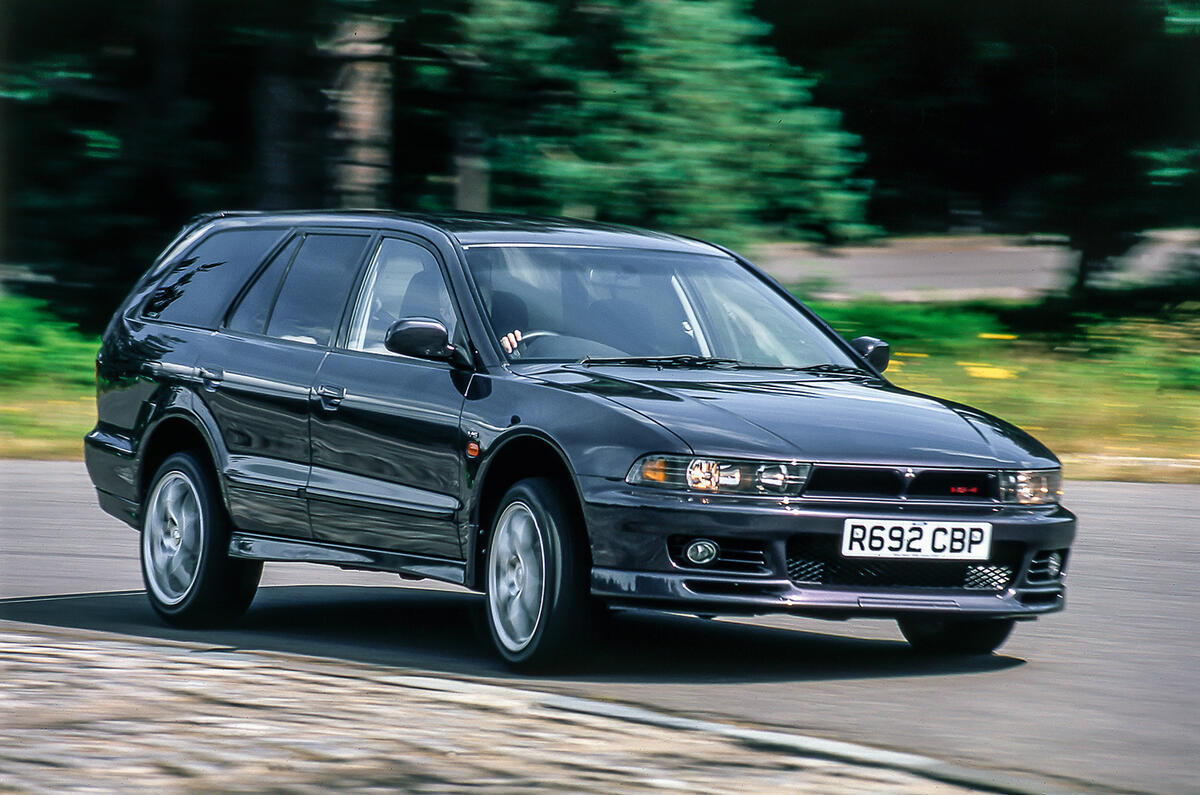 5 – Volkswagen Phaeton W12 (2003-2016)
It may look like no more than a puffed-up Passat, but the understated Phaeton is a genuinely impressive luxury limo, packed full of Volkswagen's best technology.
It is large, luxurious and exquisitely made. A 414bhp 6.0-litre W12 engine (related to the one in the Flying Spur) is allied to a permanent four-wheel drive system. Such power makes it fast, pushing the Phaeton from 0-60mph in just 6.0sec and on to a (limited) top speed of 155mph. It shares its platform with the Flying Spur, too, so its handling is surefooted and its ride supple.
The star of the show, however, is the lavish and spacious interior, packed with high-tech kit and amazingly comfortable leather seats. Finding one isn't easy, but such velvet-glove performance can be yours from about £10,000.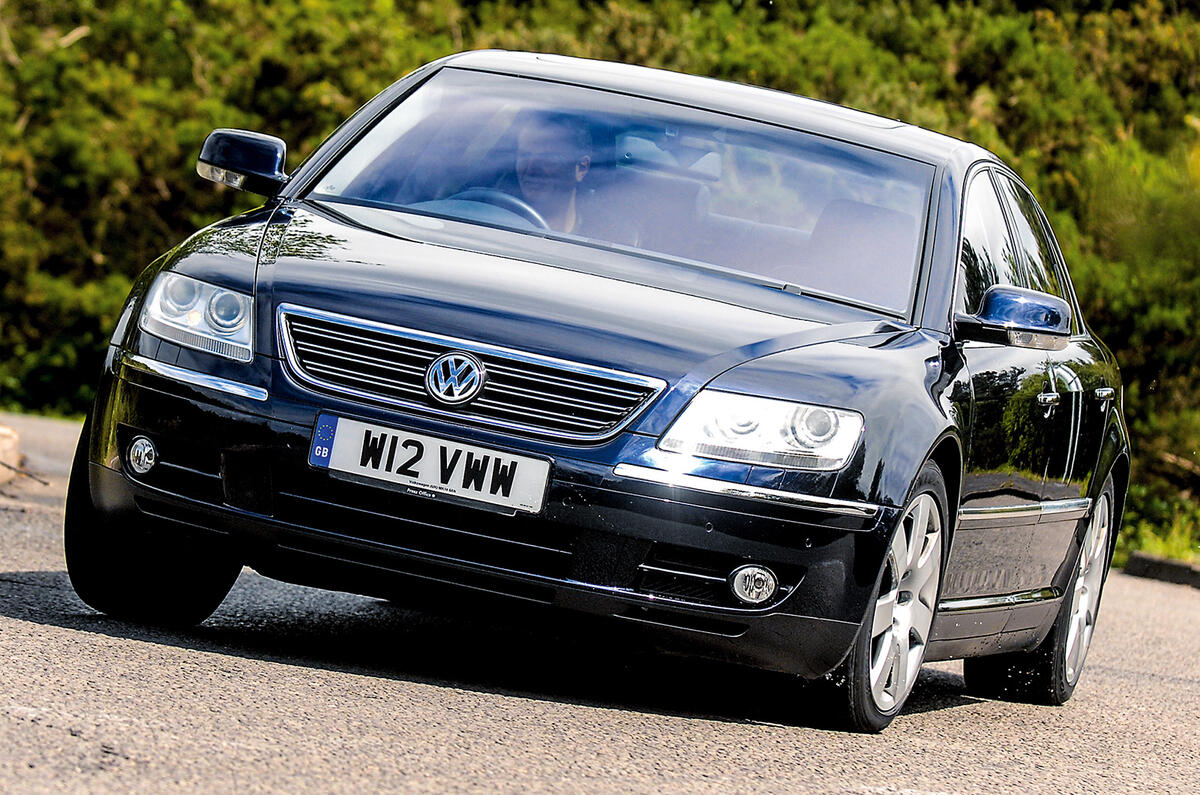 loading...