Pocket rocket hot hatchbacks from less than £3000 – used car buying guide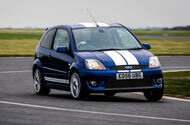 Ford Fiesta ST 2.0
Small hot hatches offer great-value performance. Less than a decade on from their launch, do these little gems still cut the mustard?
The UK has a special affection for hot hatchbacks, but these pocket rockets don't have to cost the Earth. Here are five affordable examples.
1 – Ford Fiesta ST 2.0 (2004-2008)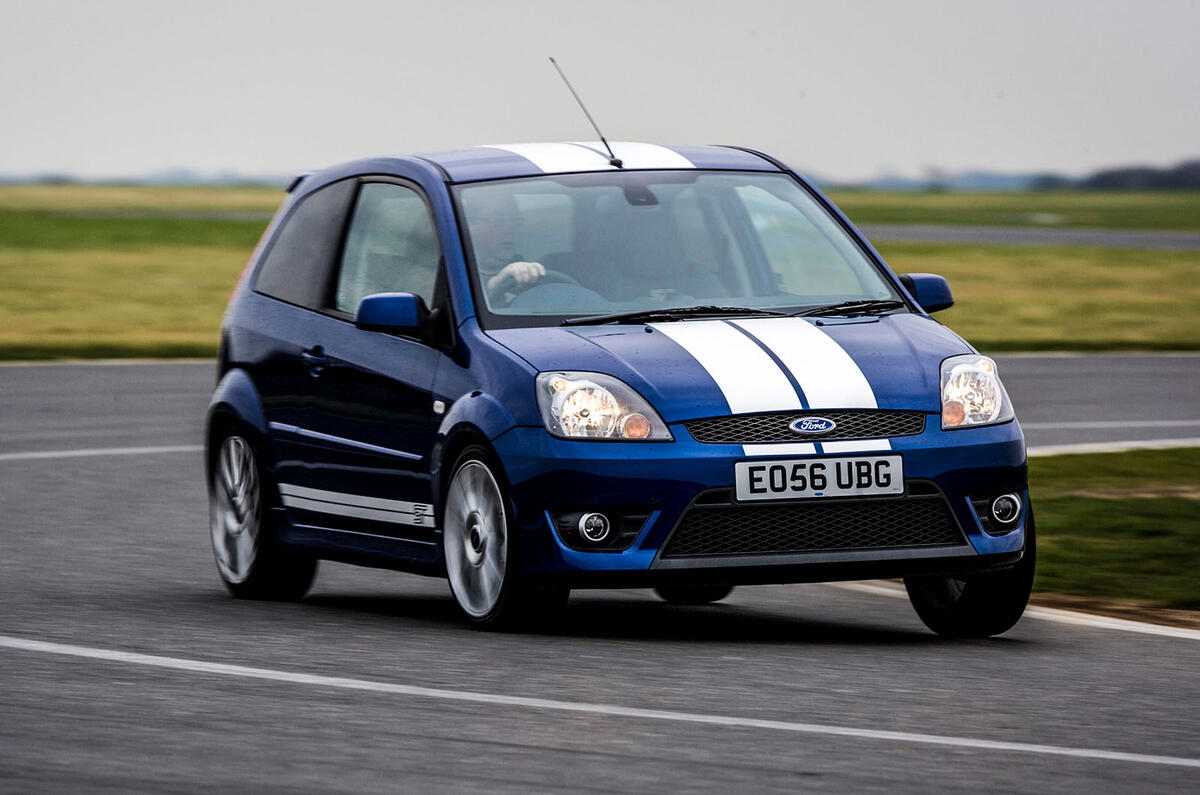 Fast Fords tug at the heartstrings more than any other and are particularly captivating in small hatchback form. This may not be the best Fiesta ST in recent memory, but it still ticks the right boxes.
An excellent chassis ensures precise handling, plenty of grip and little body roll, and with a hard-working engine, this little Ford offers real finesse and precision.
Inside, you get figure-hugging part-leather seats, ST-branded kickplates and brightwork added to the dials and handbrake.
This hot Fiesta isn't as fast or hard-edged as some rivals, but it offers an excellent low-cost, all-round package. A 52,000-miler 
can be yours for less than £2800.
2 – Peugeot 207 GTi 1.6 THP (2007-2012)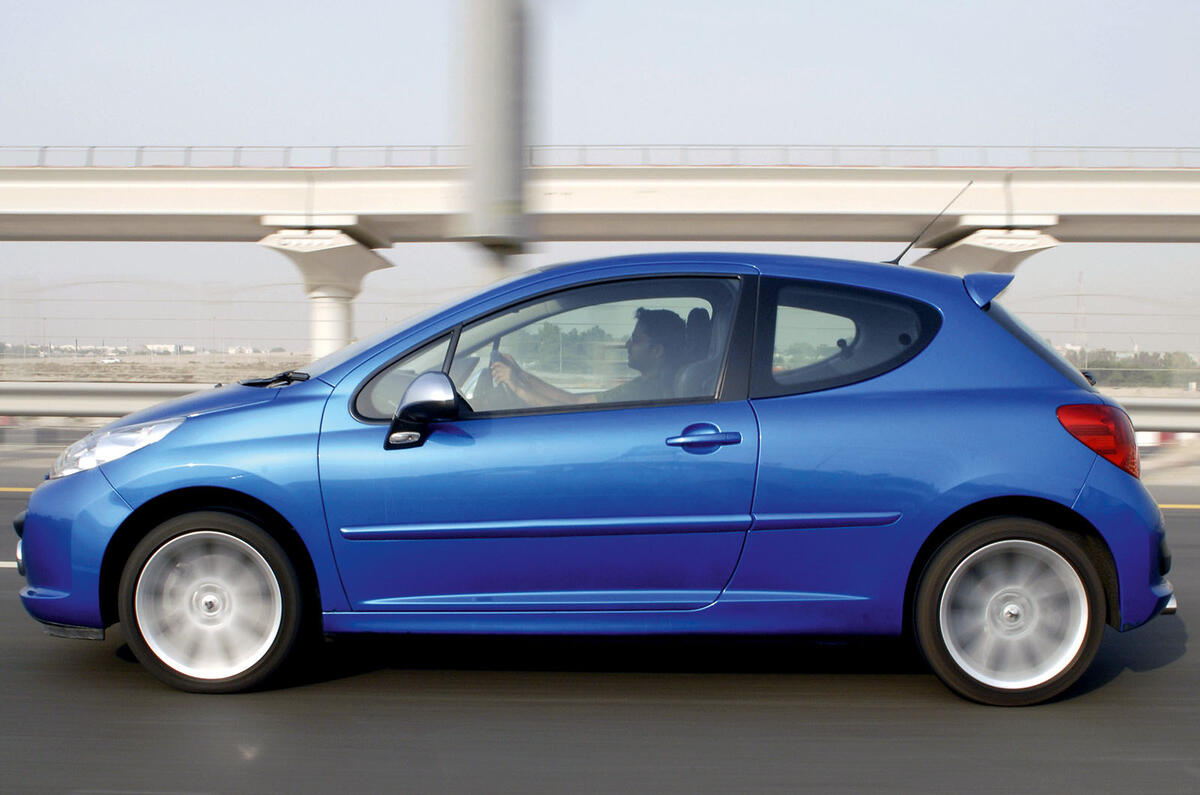 Peugeot was under pressure to revive the former glories of its GTi badge following the lacklustre 206 GTi. The 207 GTi, then, wasn't quite the 205 GTi reborn, but it was a pretty good effort.
Handling is good, thanks to a well-balanced chassis that produces little body roll and a rear axle that keeps things in shape when braking into bends.
The power steering is overly assisted at low speeds and doesn't feel the best at higher speeds. Peugeots are rarely the most reliable, but should something go wrong, they are relatively cheap to fix.
The 207 GTi is now pretty cheap to buy, too, with a 2007-registered car with 48,000 miles on the clock being marketed for less than £3000.
3 – Fiat Abarth 500 1.4 T-Jet (2008-2015)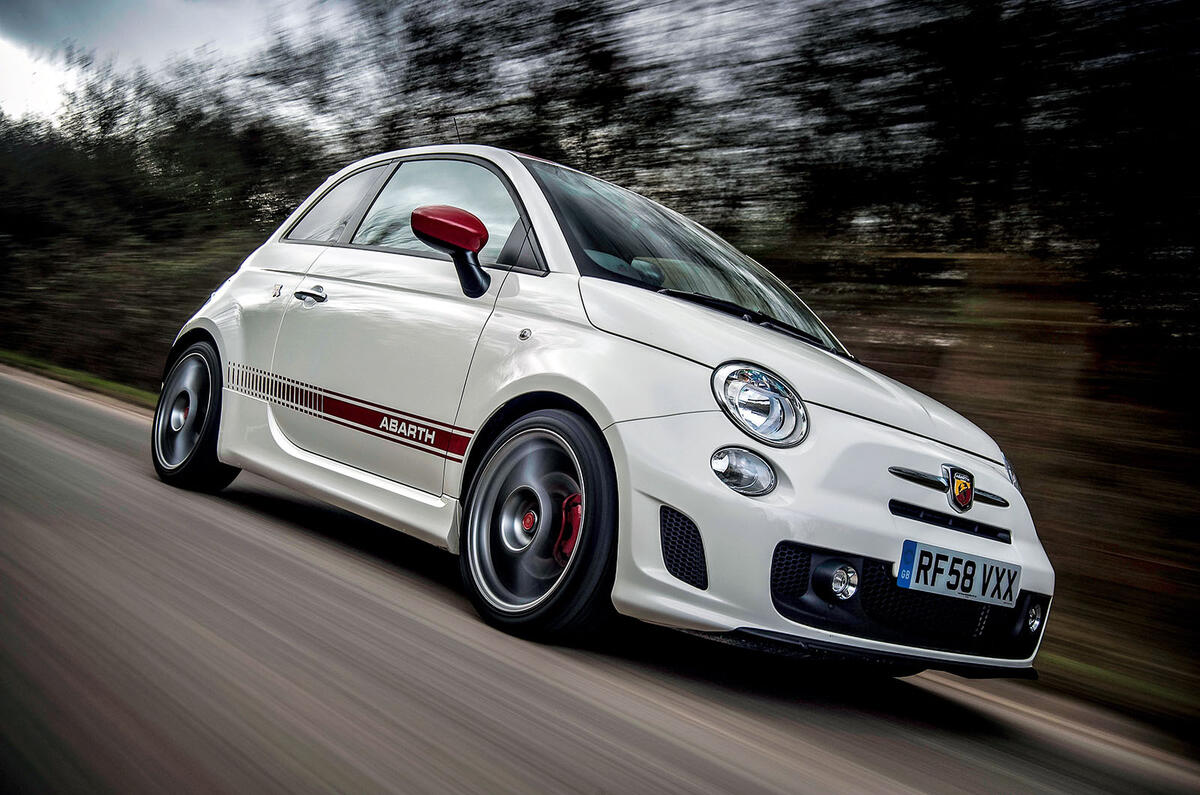 The Fiat Abarth 500 is so typical of 
the breed that it should feature in the Oxford Illustrated Dictionary under the term 'pocket rocket'.
Abarth transformed the regular 500 from style-led city runabout into raucous little devil and gave it the looks to match. It isn't perfect, though.
It's no surprise that it's cramped in the back, but the front seats want for support and the suspension is very firm. But with 133bhp from its 1.4-litre engine, a great handling set-up and nicely weighted steering, there's plenty to enjoy.
Prices have held firm, so a five-year-old car with 49,000 miles will be just under £7000. It'll come with 16in alloys, a tasty rear spoiler and big bumpers.
4 – Vauxhall Corsa VXR 1.6i Turbo (2007-2014)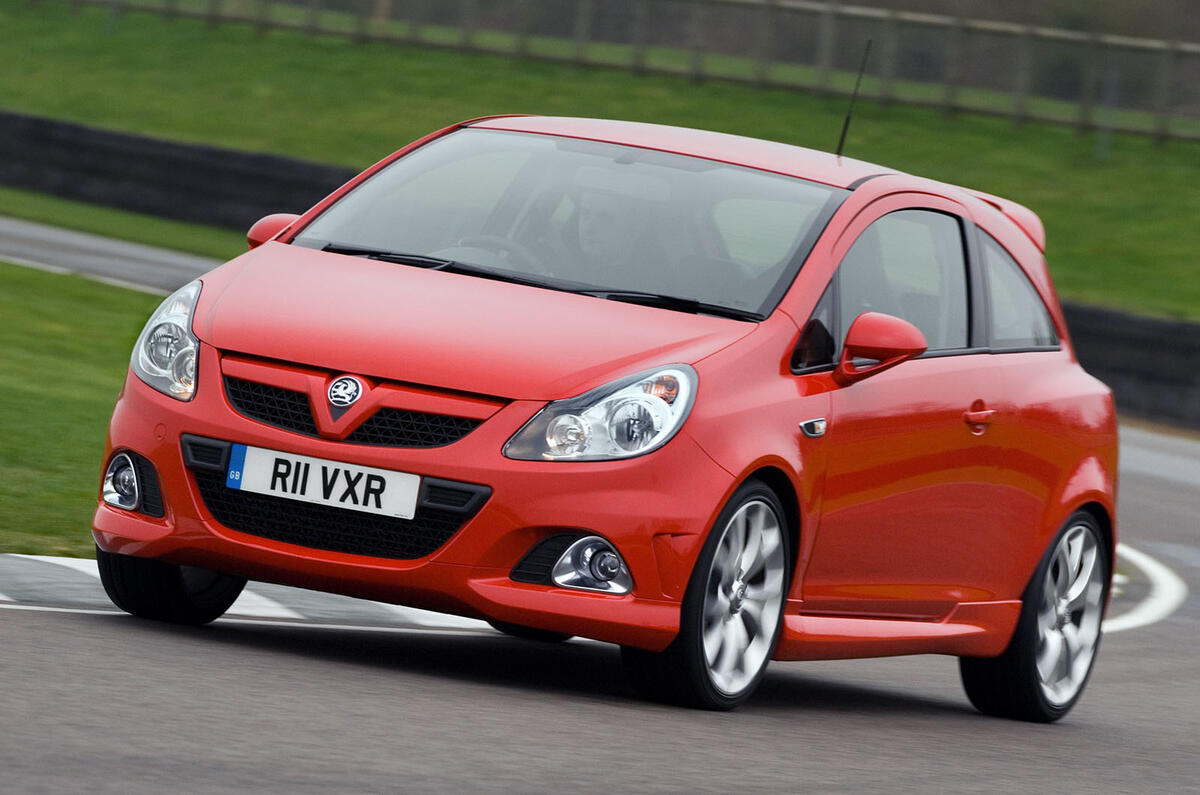 If ever there was a bull in a china shop, the VXR is it. The Alpha male of the pocket rocket line-up comes with a striking bodykit, big alloys and rear spoiler and an inverted triangular central exhaust.
It's quick, too, with 60mph arriving in just 6.8sec. The power delivery from the 1.6-litre turbo engine is progressive and smooth, however, and it has masses of grip and great variable-ratio steering. Ever the Jekyll and Hyde, it's actually pretty civilised when pottering about.
The cabin is treated to Recaro seats, a sporty steering wheel and VXR badges.
Find a 2007 model with less than 60,000 miles on the clock and this 
little monster can be growling on your drive for less than £5000.
5 – Renault Clio RS 200 (2006-2012)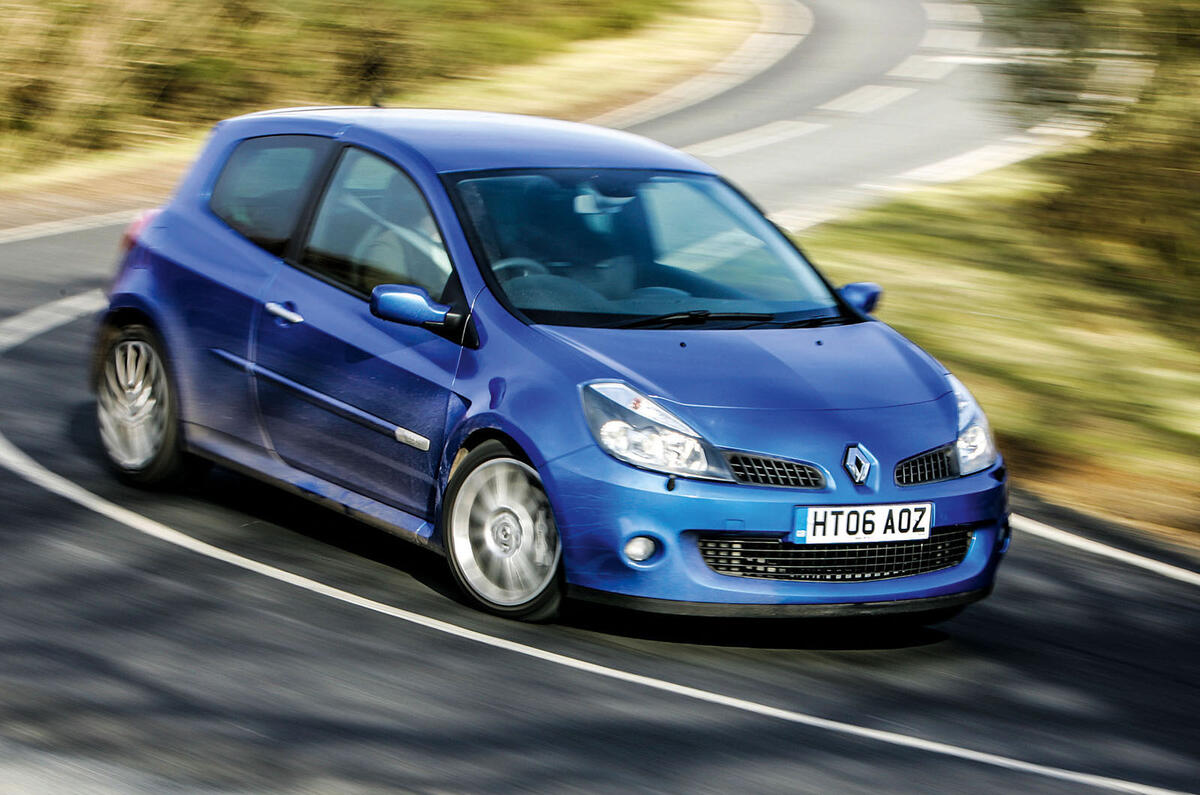 The Renaultsport Clio is one of our favourite small hot hatches of the past 10 years, with its mighty 2.0-litre engine pumping out 197bhp and sending this ballistic mini-missile to 60mph in 6.9sec.
The rapid Clio's set-up is simple and brilliant: there's enough room for you and three mates and enough grip and performance to scare the wits out of them. While the steering doesn't offer too much feedback, it's precise enough.
From the outside, it remains a good-looking car, with a rear diffuser that is both functional and aesthetically pleasing. Inside, though, this Clio shows its age, with hard and shiny plastics.
However, pound for pound, it's one 
of the best pocket rockets out there. 
For less than £4000, a 65,000-mile example could be all yours.
Matthew Griffiths
loading...
Troyy
February 16, 2016
Buying, From, Guide, hatchbacks, Less, pocket, Rocket, Than, Used, £3000
CARS
Comments Off

on Pocket rocket hot hatchbacks from less than £3000 – used car buying guide