Kia Soul EV – my best car of 2015
For a while I steered clear of the electric Soul on our long-term test fleet, assuming it wouldn't be fit for my purposes. How wrong I was
We had a Kia Soul EV on our long-term test fleet in 2015, but I gave it a swerve because I assumed it wouldn't fit well with my travelling needs.
My journey is a 43-mile drive from Teddington down the M3 to Basingstoke. So although Kia claims a potential range of 132 miles for the Soul EV, and we saw a 'real world' 110 miles or so during urban driving, I wasn't so confident I'd experience that during constant 70mph motorway trips.
I admit it – I was anxious about range. This is because I have no way of charging at home. My parking space is inconveniently placed; although the Soul EV can be slowly recharged via a household plug, I would have had to park in a flower bed and crush my cyclamen to get close enough to the socket.
Just before the Soul EV left Autocar, however, I needed to satisfy my curiosity and find out whether it could handle a dreary motorway commute with the same zeal that made it our go-to car for short urban trips.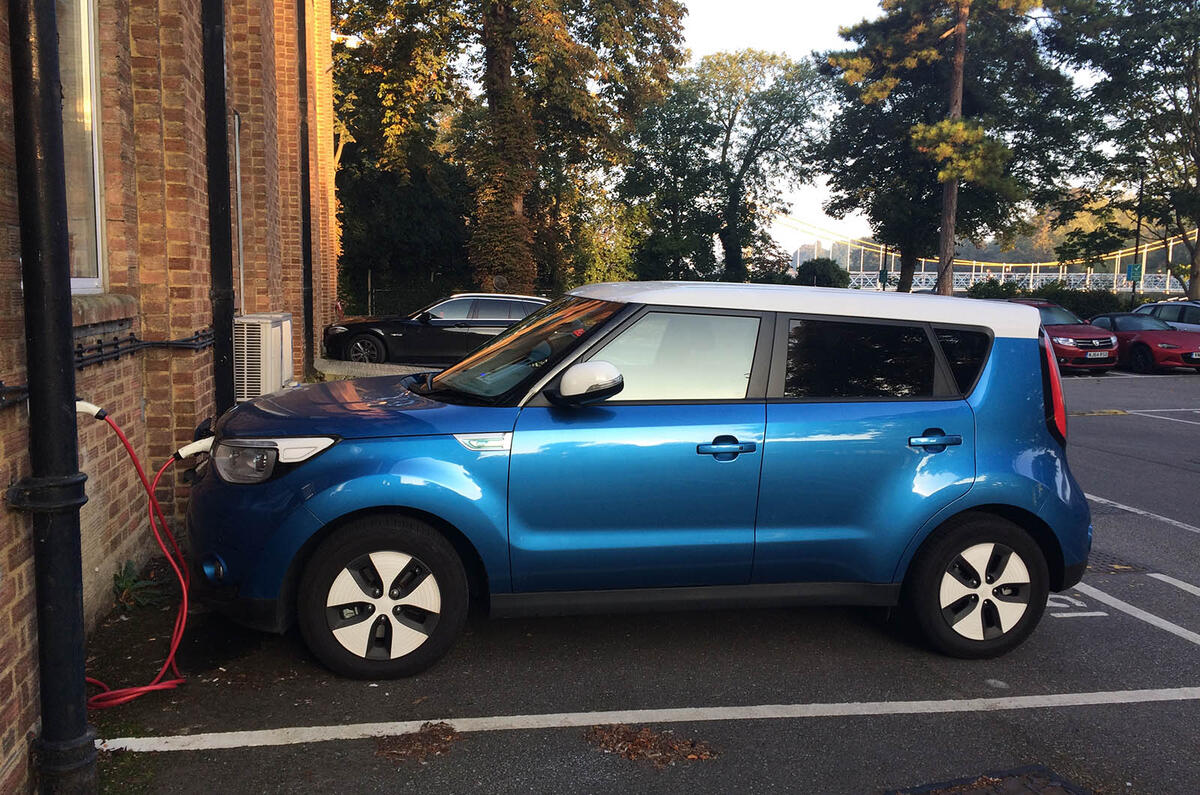 I was confident I could make it home, but the question is whether the constant motorway pace would rob me of more than half the battery's charge. I had a failsafe:Fleet Services on the M3 has Ecotricity charging points, so I chose those as my emergency stopping-off point, if needed.
When I set off from Autocar Towers on a mild evening, the fully charged Soul was showing an indicated range of 106 miles. Curiously, though, as I drifted quietly out of the car park, the range jumped up to 111 miles.
I was quietly confident because of the surfeit of roadworks and 50mph zones along the M3. At 70mph, the battery range ticks down at a predictable rate, but dropping the pace by 20mph appears to slow down the charge consumption significantly.
I was determined to make this a 'real world' test, so at the end of the speed restriction there was no dawdling behind freight vehicles in lane one. Approaching Basingstoke, however, I lost my nerve and ducked off the motorway one junction early, figuring that cutting through the town centre would give me more opportunity to use the regenerative braking and conserve battery life.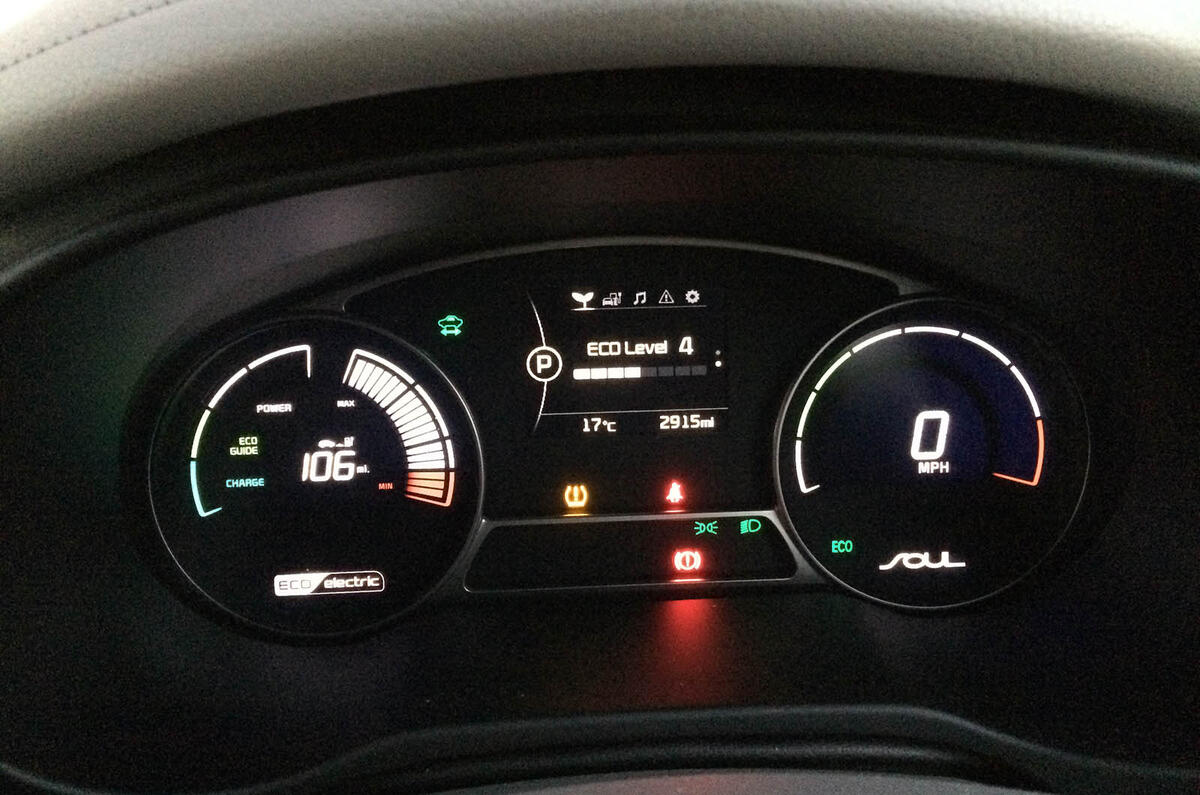 When I parked at home, I was reassured to see 65 miles of charge remaining in the battery; seemingly plenty for the return leg in the morning.
It was 10deg C when I left on Friday morning, and the range had dipped to 61 miles, only to jump up to 65 again when I set off. I later asked Kia about this quirk, but the company didn't have an explanation. 
As I reached the eastern end of the M3, a warning message flashed up on the sat-nav screen and the voice of a friendly lady informed me I was running low on charge.
It was she who had range anxiety, not I – with an identicated 25 miles of range left and only 10 miles to the office, I drove on, ignoring her suggestions of find a nearby charging point. I reached the office with 19 miles showing; the amount of energy recouped by braking across town was impressive.
So what did I learn about EV motoring, 2015 style? First and foremost, having an accurate barometer of your available range is absolutely essential. The Soul EV seemed accurate with its indications, although I'd have to do more drives in the car before I completely trusted the friendly lady's over-conservative warnings to recharge.
I also learned that using the public charging network is likely to be fraught with frustration unless you are able to be flexible with your time.
For a large town, Basingstoke is disappointingly short on public charging points, as I discovered when I researched my journey and tried to work out where I'd go if I was caught short.
Despite my local Sainsbury's being roughly the size of Texas, it doesn't appear to cater at all for electric vehicle charging.
The local council had a new charging terminal installed in a town centre car park in early 2014, and put out a press release to proudly tell the world about it. Trouble is, for the two days I had the Soul EV, it was listed as 'currently inoperable' according to online charging point locator zap-map.com.
All of the above are potential barriers to EV ownership when, in reality, the EV should be an increasingly viable proposition even for those who can't have a charging point installed at home.
None of that is a slight on the Soul EV, which proved perfectly amenable during my trip. This EV gets my car of the year vote because it put to bed some of my concerns about the viability of electric vehicles on longer motorway journeys.
loading...