How to buy the best pre-owned Porsche 911 – used car buying guide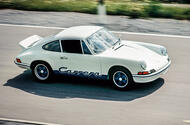 1973 2.7 Porsche 911 Carrera RS
Yearning to own a Porsche 911 after reading our comparison tests on the new one? We pick used examples that cater for every budget and driver ability
The market for used Porsche 911s has always been well catered for, and after reading our comparison tests featuring the new model, you may well be reaching for the nearest used car magazine ready and willing to buy the Porsche of your dreams. With so many different examples to choose from, however, we've picked out 10 of the best to get you started.
1 – The icon – 1973 2.7 Carrera RS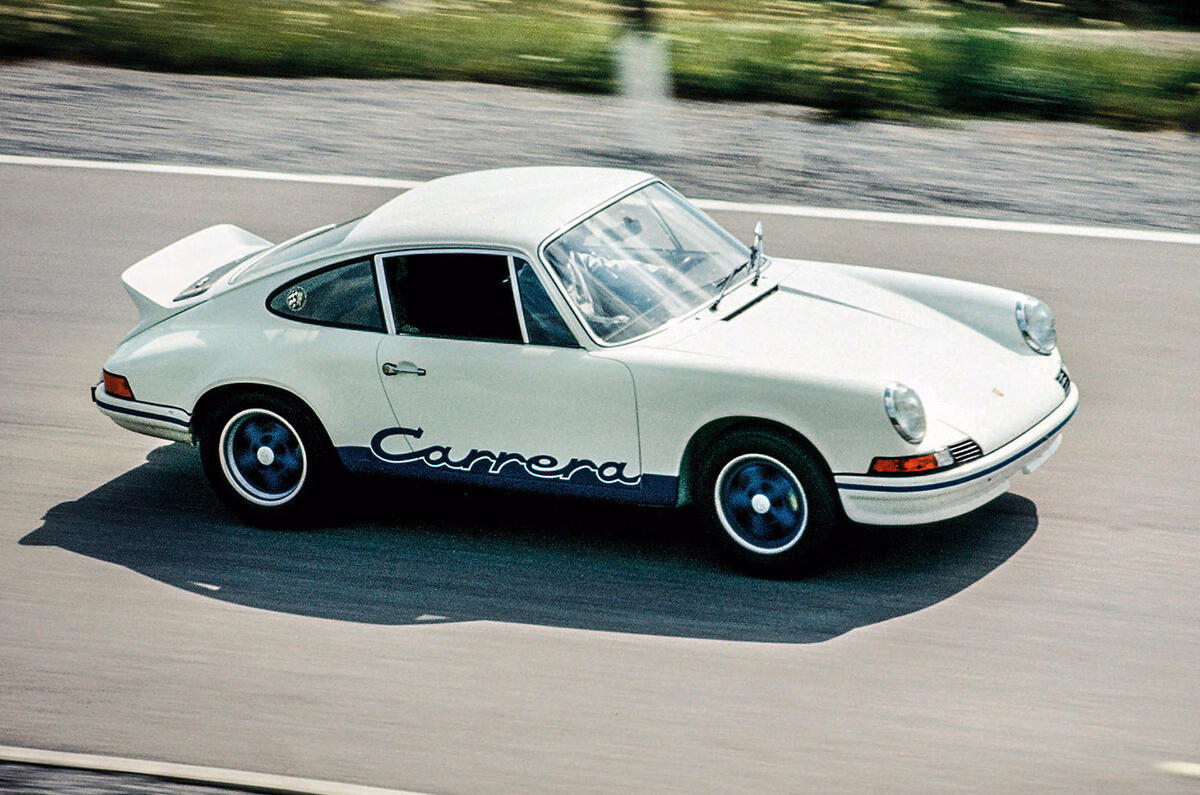 We all know these cars and the prices they've commanded of late. An original right-hand-drive lightweight is probably a million-pound motor, with left-hook touring models still worth perhaps half as much. But for less than a tenth of even that price, replicas are available that are indistinguishable to all bar the most expert eyes and, whisper it, often even better to drive.
2 РThe cheap one Р996 Coup̩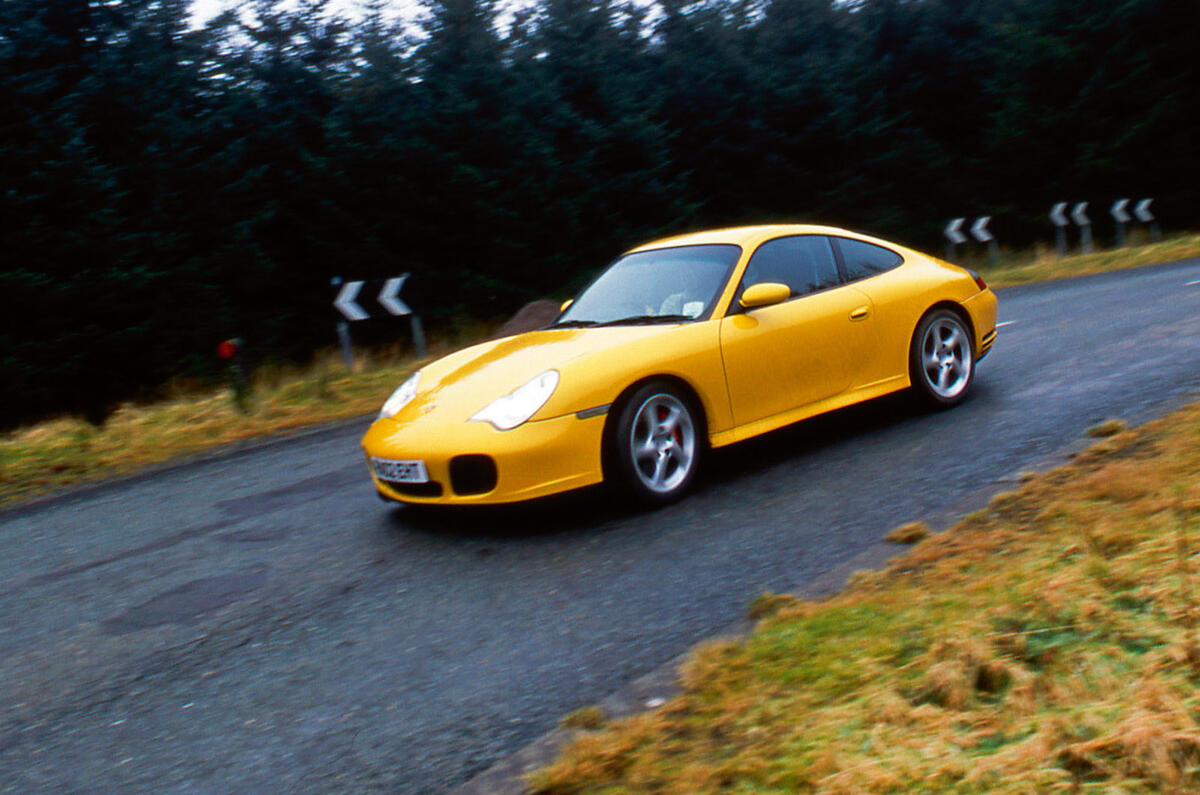 Sorry, there's no such thing these days. The only 911s left that you can buy for less than five figures are old, leggy 996s, whose prices have been kept down by quality issues and dodgy engine reliability. Shop very carefully and get a good one whose engine has already been rebuilt, and there are bargains to be had out there.
3 – The bargain – 996 Turbo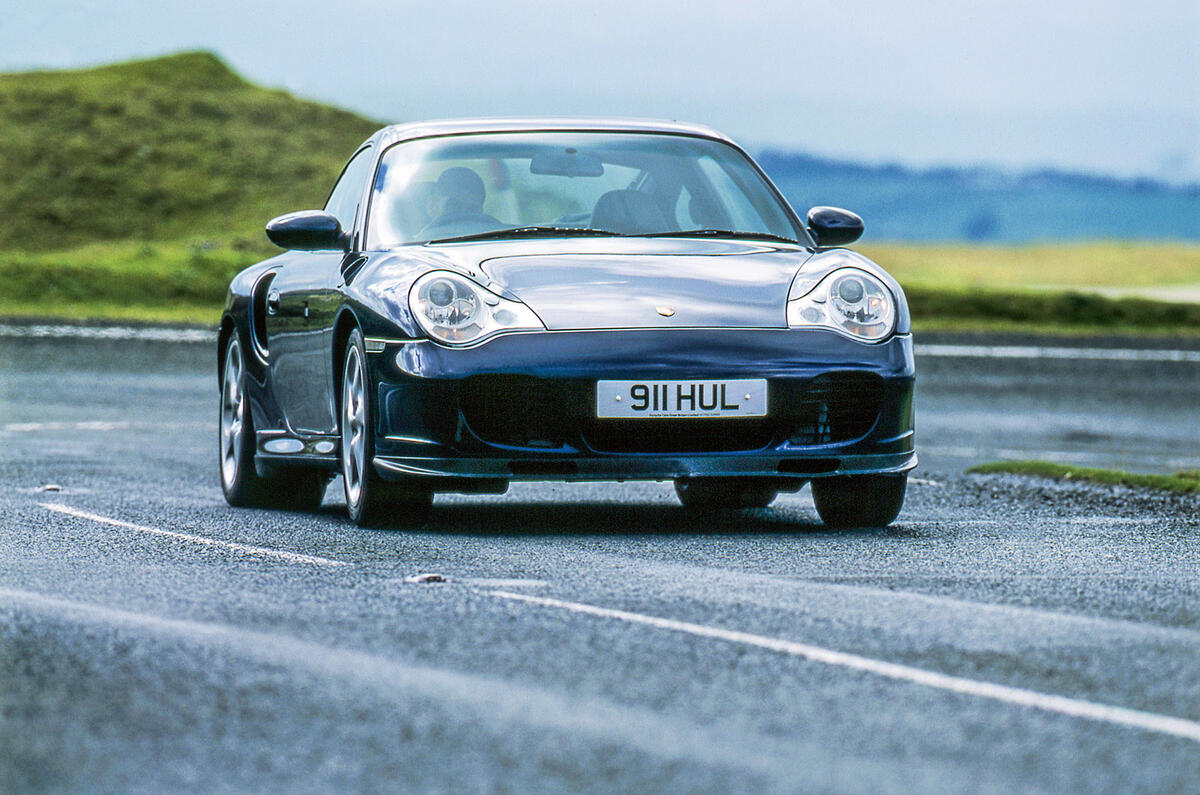 Prices of these have been unfairly held down by the engine issues that affect normally aspirated 996s, so this is the only 911 Turbo that you can buy for anything approaching £25,000. Powered not by the standard 996 motor but the entirely unrelated 'Mezger' Le Mans-winning flat six, it delivered 420bhp before the popular 450bhp 'X50' upgrade was fitted. In bog-standard form, this is a sub 4.0sec 0-60mph car with a top speed of almost 190mph. And it's a Porsche 911 Turbo.
4 РThe investment Р993 Coup̩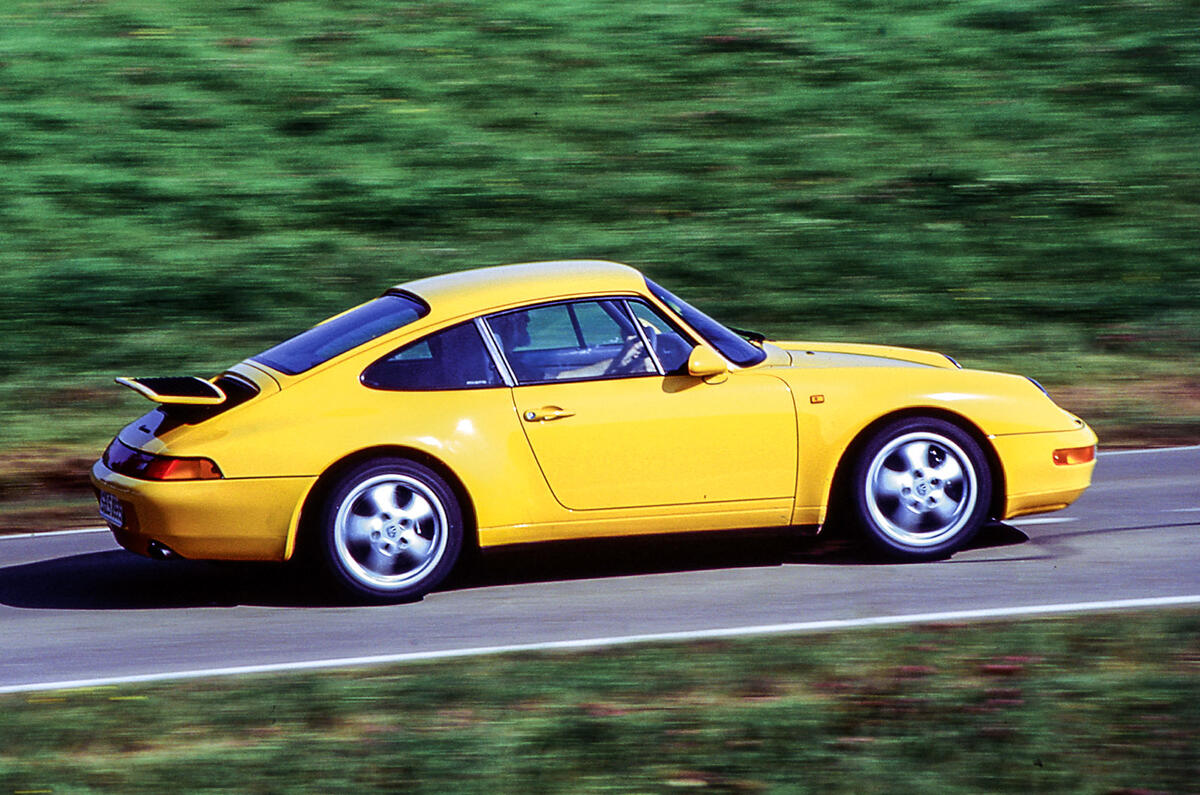 We'd be very careful about suggesting that any 911 prices are heading up in the short term. But if you buy to keep, a 993 is as good a shot as there is. Rightly seen as the ultimate development of the original, air-cooled 911, 993s blend the 911's key talents — ease of use and driving pleasure — better than any other. Go for an early 'pre-Varioram' car and keep it simple: a rear-drive, manual coupé if you can, with as good a history as you can possibly afford. Currently, from around £35,000.
5 – The nearly new – 991 Carrera S (gen 1)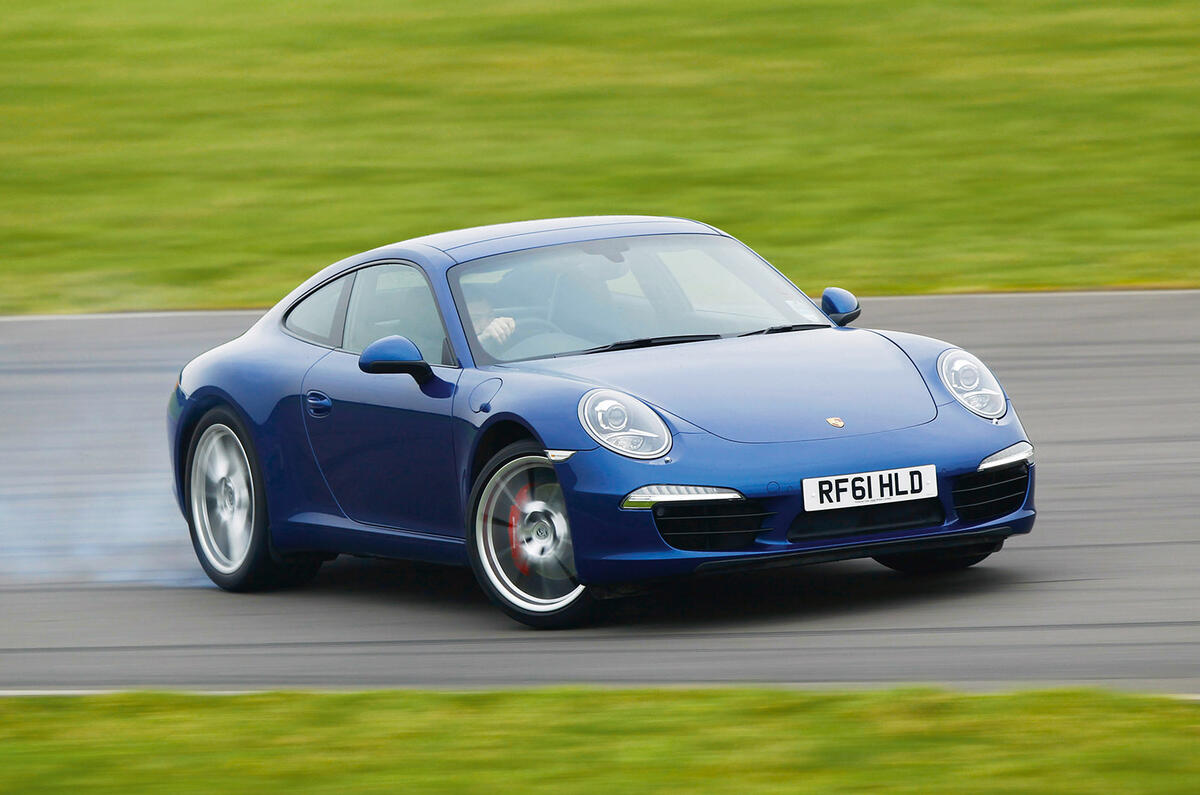 Can't quite stretch to a brand-new Carrera S for £85k, or just don't like the idea of the turbo motor? Then save yourself £30,000 and go for a first-generation Carrera S with a fabulous normally aspirated engine. You'll lose a couple of tenths to 60mph but, given the saving, is that so important? And for once, avoid the manual gearbox. The seven-speeder is the 911's worst stick shift since the old 915 'box died in the late 1980s.
6 – The widowmaker – 964 Turbo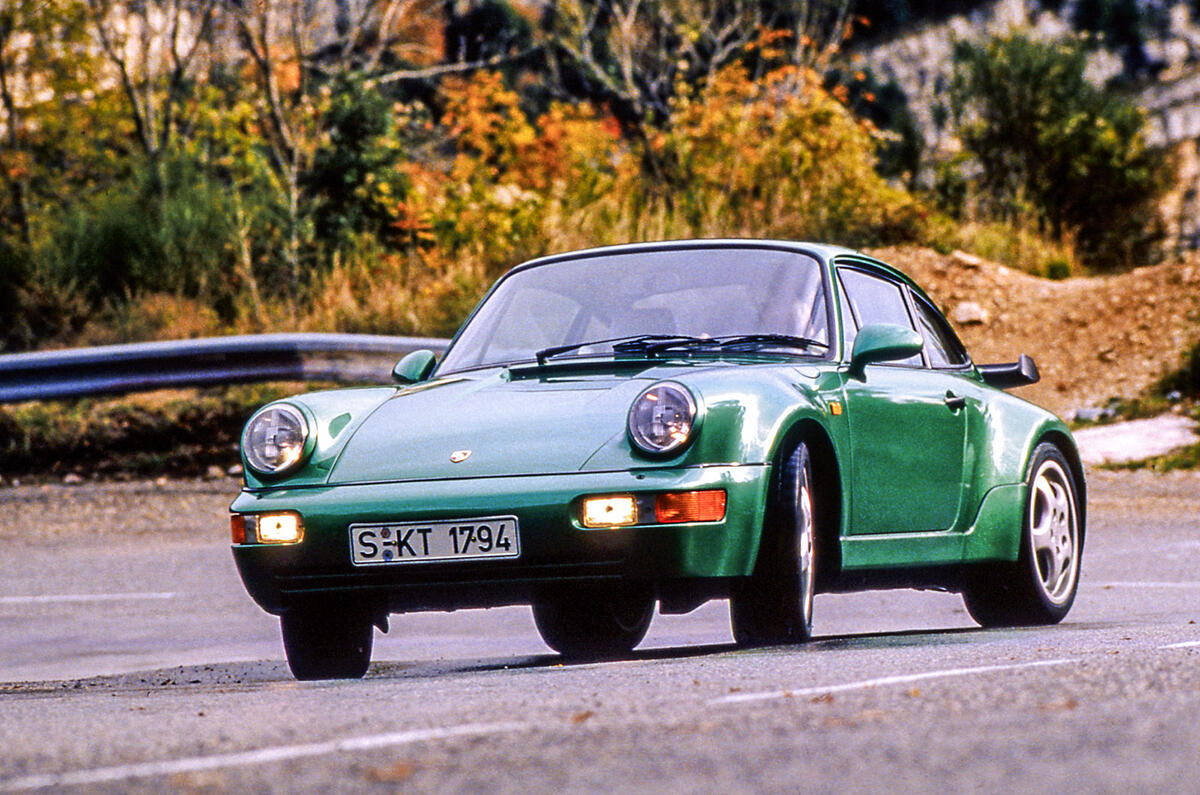 Some people love old 911s not despite their flaws but because of them. And the 964 Turbo is arguably the most flawed of all. The last of the single-turbo Turbos and with rear drive only, it combines immense turbo lag with an almost comical shortage of chassis balance. Understeer and oversteer are available in epic proportions, but get it right and you'll feel a greater sense of achievement than in any other 911 you can buy. Rarity means massive prices: £100,000 and up.
7 – The all-rounder – 997 GTS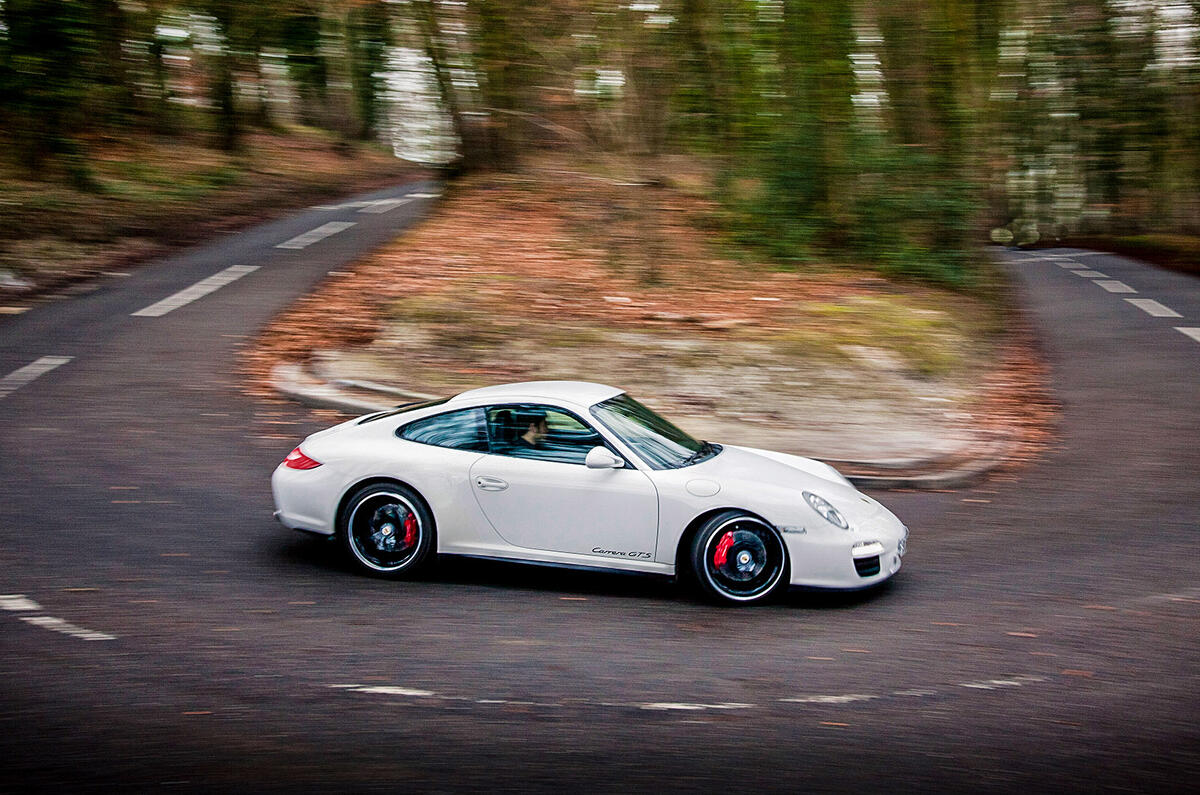 As complete a 911 as you'll ever find. It combines most of the performance of a GT3 with the best ride quality of any pre-991 911. Hydraulic steering provides the feel that modern 911s have yet to recover and subtle cosmetic upgrades make it look the part, too. As ever, avoid four-wheel drive, cabrio roofs and PDK transmissions if you want the best to drive and the best investment. Manual rear-drive coupés are hard to find but worth the effort. Pay £50,000 and above.
8 – The classic – 911 SC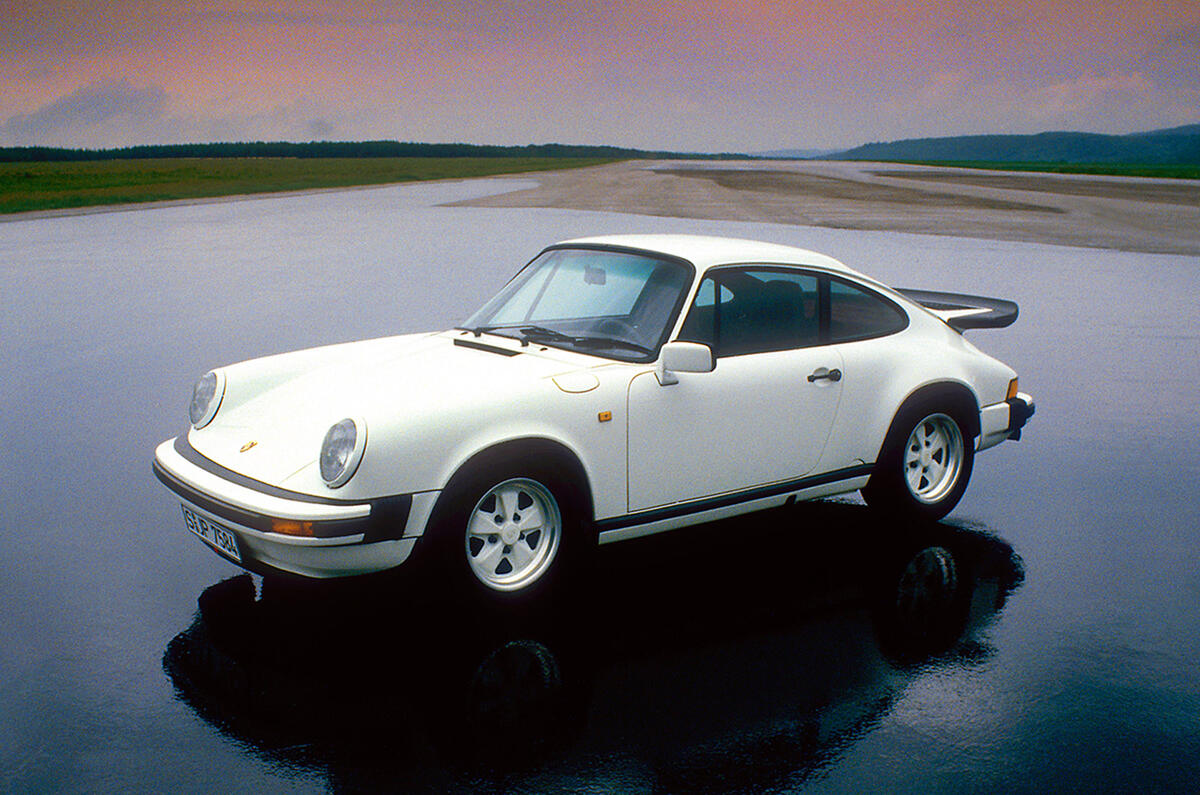 For a long time, SCs were unfairly dismissed as blue-collar 911s, and their prices stayed low while others flew. No longer: the market has woken up to the truth that these were the best-built, most reliable 911s of all, with more mid-range punch than the technically quicker Carrera successor and all the crazy ergonomics and charm of the early air-cooled cars. Go for a late model with the 204bhp engine and expect to pay £30,000 or more for the right one.
9 – The motorsport car – 997 GT3 (gen 2)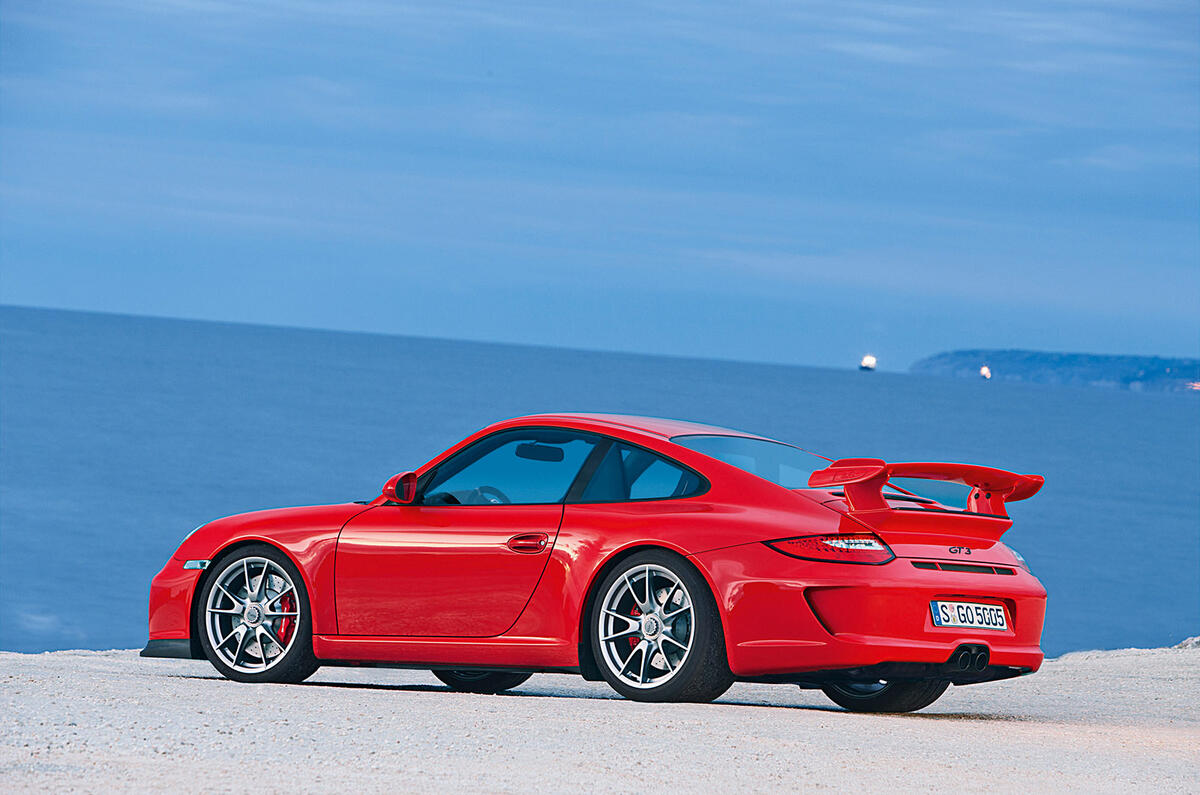 If you'd bought a brand-new 997 GT3 in 2009 and used it regularly ever since, chances are that you'd still get your money back today, meaning that you'd have enjoyed a free GT3 for six years. But they're worth it. Although they're nothing like as fast as modern GT3s, for sheer driver involvement combined with sufficient everyday usability, these GT3s remain unrivalled.
10 – The jewel – 997 GT3 RS 4.0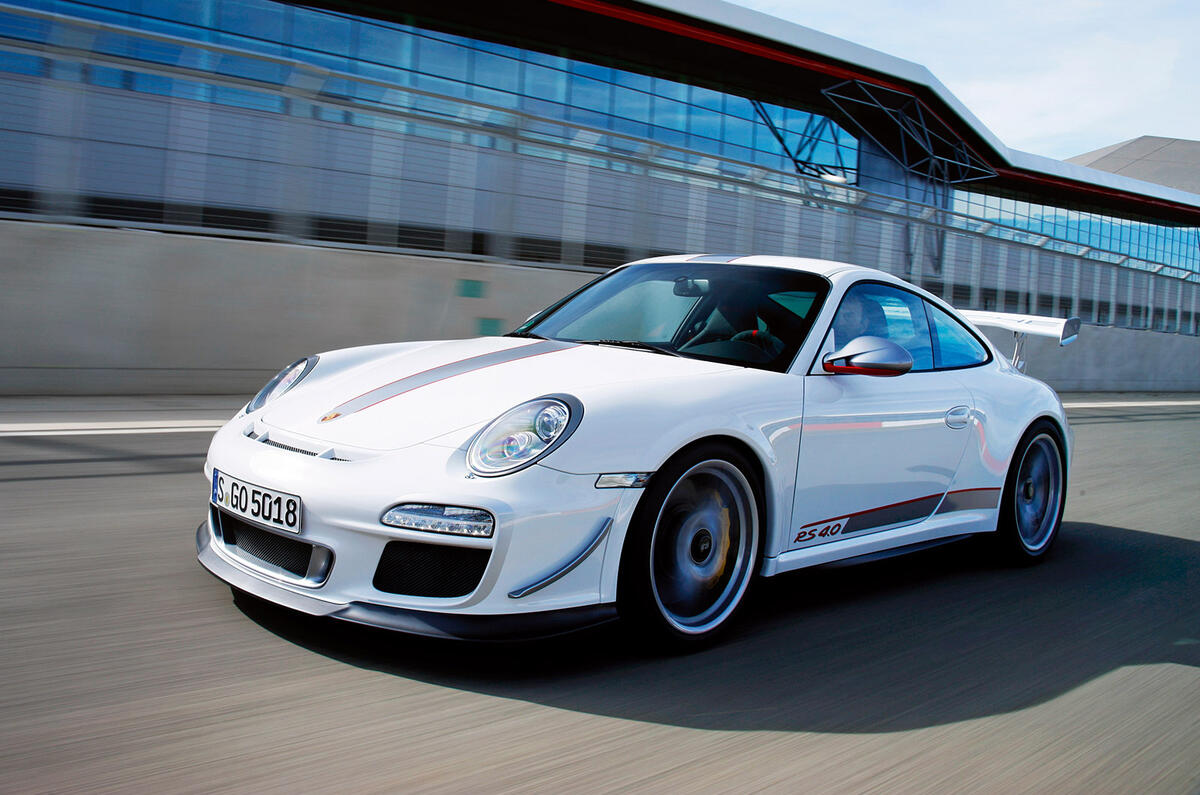 Forced to name the greatest 911 of all, this would be it. It has the looks, the power, the pedigree, the scarcity (just 500 were built) and, most of all, the driving experience to tick every box that a 911 lover could want. Even at the £250,000 that cars currently command, these look like proper value as long-term investments.
Read more:
New Porsche 911 versus old – which is better?
Porsche 911 Carrera S versus Jaguar F-Type R Coupé
loading...